UK schools can sign-up to run 5 or 6 club sessions every half term, with your club Taskmaster skilfully assisted by Little Alex Horne himself.
About Taskmaster Club
Taskmaster Club is a paid-for after school club that can be set up in primary or secondary schools in the UK. The clubs are designed with upper primary children in mind, but work well with all year groups – the children just approach the tasks in different ways.
To give the children a taste of Taskmaster Club, when you register as a school, you gain access to an assembly by Alex Horne and a letter to send home to the parents of interested children. Parents or guardians can then use your unique school code to find the school and sign children up. Your club needs a minimum of 6 registrations for your Club to go live and once you meet that threshold, you will be able to gain access to the club materials. You can set the maximum club capacity; pick the number of sessions (5 or 6) you wish to run; and add the dates of your Club on your Manage Clubs page.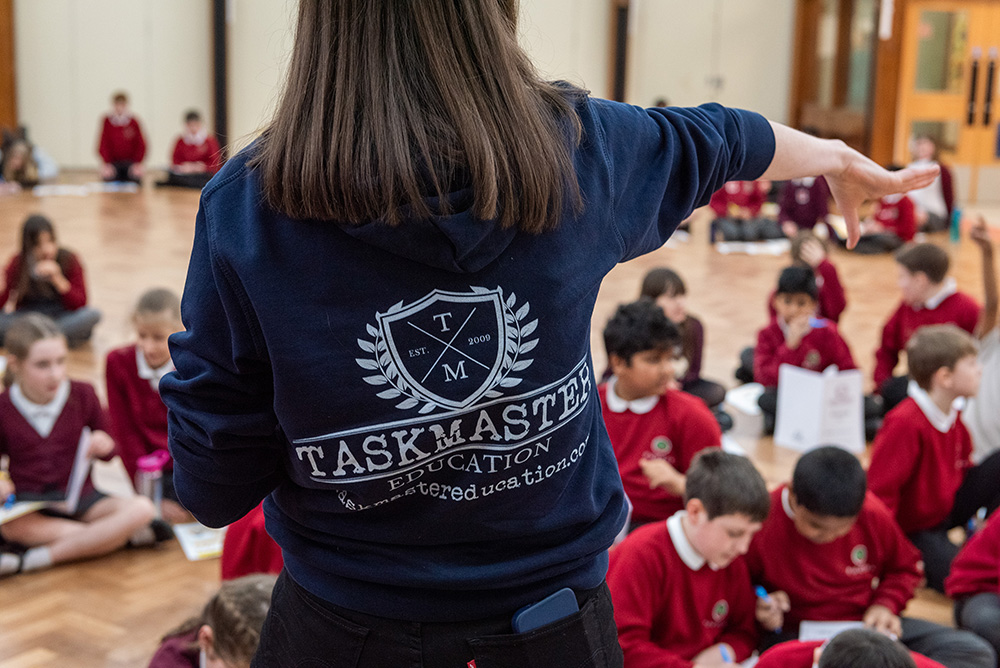 For Parents
Would your child like to attend the after-school Taskmaster Club at their school for only £5 per session? Use the link below to find your school and register them for a space at a club.
Find a club

>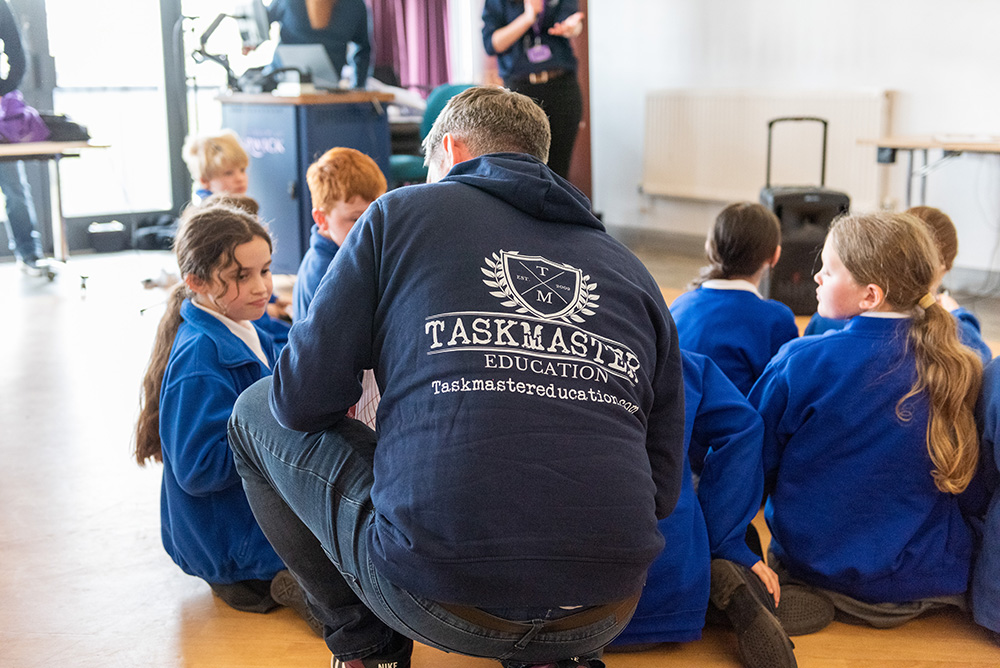 For School Staff
Would you like to run a Taskmaster Club at your school? Sign-up here for everything you'll need for the Club.
Sign up your school

>
Watch the video to let Alex tell you all there is to know!
Registration is now open for the next Taskmaster Club in the Autumn term. If you'd like to run a club at your school, register above to access everything you'll need.

If you are a parent and would like to reserve a space for your child use the Find a Club button above to see what clubs your school is offering and whether there are spaces available.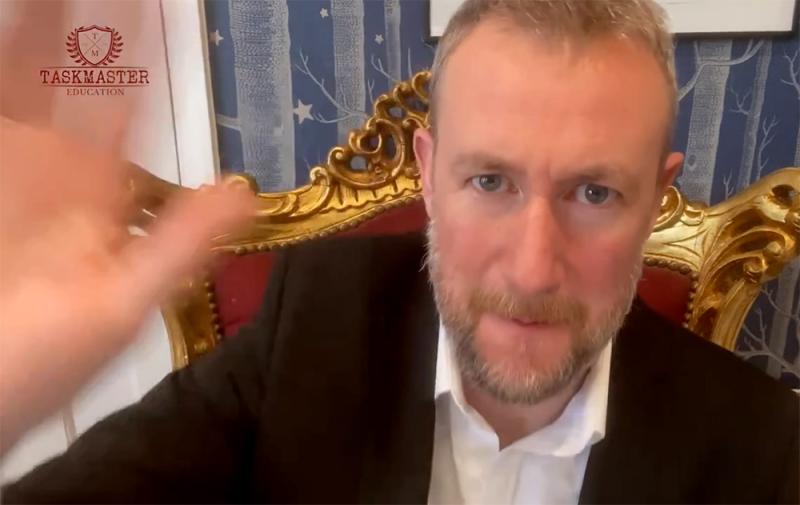 They're loving Taskmaster Club and I'm really enjoying it too. The hour goes by so quickly and it's great to see them grow in confidence.
It's the taking part that counts, because there are some things that are physical which might appeal to the more athletic children, some things are more creative, but in the end it's all about using their brains in a different way.